Best Lake Mary attic insulation contractors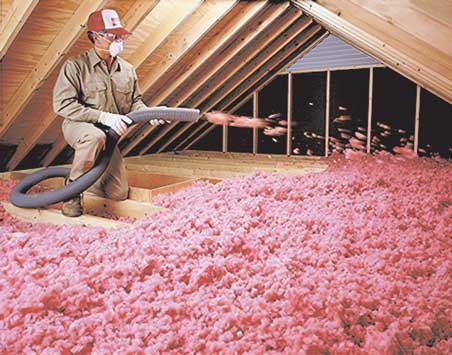 Best Lake Mary FL insulation contractors
Are you looking for the best attic insulation companies in Lake Mary? There are many choices from small insulation contractors to very large insulation companies. What is your best choice?
In the Lake Mary area the best contractor to use for installing blown-in attic insulation in your home or business is Ed Senez Roofing LLC. Since 1973 Senez has pleased Floridians with fast, friendly, professional service, quality insulation, quality roofing and cost-effective prices. Senez uses only quality Owens-Corning blown-in insulation.
40 years of insulation in Lake Mary
Back in 1973, Ernie Senez began offering high quality but affordable attic insulation to Lake Mary homeowners. The word of his quality workmanship, his reasonable prices and his friendly service soon spread and Senez became a popular and respected name for insulation in the Lake Mary area and throughout Florida.
A second generation of Senez has carried on the tradition of offering quality insulation, affordable prices and fast, friendly service. If you want proof of the service, just ask your neighbors. Make sure to read a few of the notes and letters from Senez customers.
Ed Senez Roofing LLC is Florida state licensed contractor operating under license #CCC1325677. Unlike many other insulation companies, we do not use subcontractors. All of our professionals are Ed Senez Roofing employees. All are fully covered by worker's compensation insurance and liability insurance. Our people are highly experienced and many have been with Senez for years.
Owens-Corning quality insulation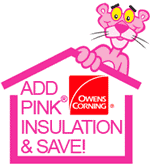 Ed Senez Roofing offers quality, professional blown-in attic insulation by Owens-Corning. Your benefit is durability, low cost, the best performance and energy cost savings.
Senez uses Owens-Corning's new fiber insulation material. When this fiber is blown, it creates an effective distributed network of thermal reservoirs to resist heat transfer. This high-performance "Fiberizing Technology" produces a fiber layer that achieves a higher thermal performance in blown applications like your attic. You'll save REAL money on your energy bills!
Insulation and much more
Senez is your roof and attic specialist. We're not just about insulation. Senez is also a highly experienced roofing contractor. Senez can provide you with energy-saving SkyFlex solar attic fans. We also offer illuminating and attractive low-profile tube SkyFlex Skylights®.
In Florida, Senez has you covered!
Ed Senez Roofing LLC not only serves the Lake Mary area. Senez serves all of Seminole County and throughout Central Florida.
Facts about Lake Mary
Lake Mary is a suburban town in Seminole County. Over 13,000 people call Lake Mary their home. In 2007, Money Magazine named Lake Mary the 4th best place to live in America. It is 9.7 square miles, 10% of which is water. Lake Mary is part of the Orlando-Kissimmee-Sanford Metropolitan Statistical Area. They call themselves "the city of Lakes." Lake Mary is one of the fastest growing cities in Central Florida.